Ocean Conservation Society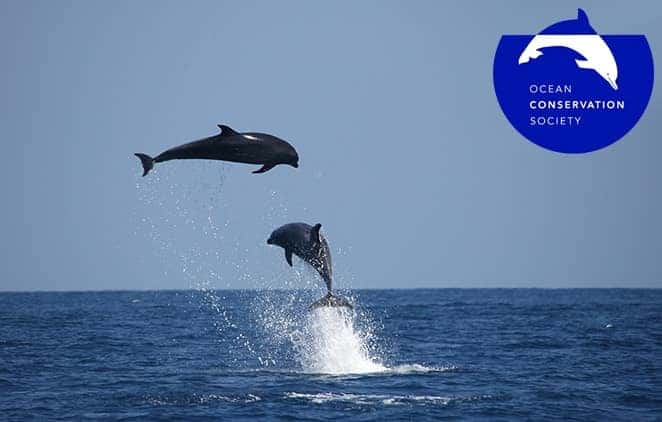 Ocean Conservation Society is a California-based nonprofit organization responsible for conducting long-term marine mammal research and supporting educational projects for the protection of the oceans and their inhabitants. Whales and dolphins comprise our main focus, and we work through scientific endeavors and community outreach to ensure that their populations remain alive and well.
Our main study area is Southern California but some of our educational and collaborative research studies comprise the entire California coastline waters and beyond.
"Knowing that we may never fully understand what we study of our natural world inspired our wonder and strengthens our respect for what we are privileged to observe." Charles Saylan, OCS Executive Director
An ocean without dolphins and whales? It cannot happen!
"We study dolphins, whales and other species in the wild and use our scientific data to bring policy changes, raise public awareness and protect these animals for future generations to see." Dr. Maddalena Bearzi, OCS President & Research Director
Our future depends on the understanding that we are part of an inter-dependent system. We must respect our planet and leave space for other species to flourish. The spirit of our research is to help us to know more about our place in nature. As we learn more, we are committed to teaching others what we know.
Our hope for coming generations lies in the understanding of our environment. One of our main goals is to aid in the implementation of sustainable development strategies toward a healthy future for our oceans.
Our field research has been ongoing for over two decades and we are one of the longest-running projects on marine mammals existing worldwide.
Join us in protecting our oceans and wildlife. You may donate directly to the Ocean Conservation Society by visiting the following page: http://www.oceanconservation.org/involved/adopt.htm